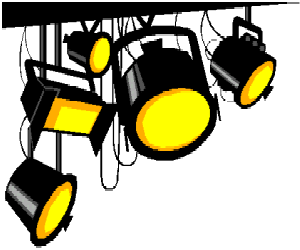 New Jersey's Premiere Musical Theater, Acting, Improv, & Stagecraft Camp For Young Actors




Come for the fun-Stay for the memories!



COMING IN JANUARY 2022-OUR JULY 2022 PROGRAMS!
Scholarships Available~
Because no child should miss out on making wonderful memories.
We are fully air-conditioned!
Session One July 4-15 Session Two July 18-29
THANKS TO ALL OUR PARENTS AND CAMPERS
WHO MADE OUR 2021 SEASON A SMASH SUCCESS!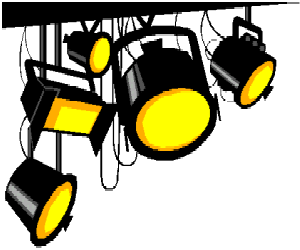 COME FOR THE FUN. STAY FOR THE MEMORIES!
JARED ROSENBLUM.
Director
AM Sessions from 9am-12pm Grades 3-7
​
PM Sessions12:30-3:30pm Grades 7-11
We are switching up our usual routine as we transition out of Covid.
In accordance with CDC social distancing and mask requirements, we have decided to hold half-day sessions only.
Campers in grades 3 to 7 are eligible for our AM sessions from 9 AM to 12 PM.
Campers in grades 7 through 11 are eligible for PM sessions from 12:30 to 3:30 PM
Please note: due to strict social distancing guidelines we can only accommodate 30 musical theater campers per session.
OUR BROADWAY FRIENDS WILL BE BACK
Broadway's
Collin Kelly-Sordelet
Broadway & Comedy Central's Dann FInk
Tony Award winner, Michele Pawk.
Broadway/TV, and Film, Bruce Winnant
Broadway, film TV's John Leone,

Star of Jersey Boys and Les Mis
Collin Kelly Sordetlet
Broadway's The Ferry Man, and of Broadway's The Last Ship
visits with some of our students
Follow Collin on Instagram! https://twitter.com/CKSordelet then click "Follow"!
Do You Love Working Behind The Scenes?
Artists Behind the Scenes !
Set Design & Stage Crew program
Behind every scene of every great play is an awesome design and stage crew!
SESSION ONE: JULY SESSION TWO: JULY
Drop off between 8:30- 9:30. Pick-up between 3-3:15
This is the perfect opportunity to strengthen and develop your visual art skills for beginner to advanced artists! Collaborated set proposals will be painted on the backdrop and flats to transform the Actor's Camp stage. Students will learn set design, perspective drawing, stage painting techniques, dramatic color theory, and blending applications to create a new world for the play!
BECOME A CREATIVE FORCE!
With Second City's
Angela Dohrmann &

Scotty Watson
FROM BEGINNER TO EXPERIENCED WE GOT YOUR BACK!!
Come join in the fun and laughter with some of the brightest
and most creative young actors and comedy writers around!
Be part of a cutting edge comedy troupe that writes, produces, and performs their very own sketch in front of hundreds of friends and family.
Performances on the last Friday night of each session
SESSION 1: JULY SESSION TWO: JULY
Entering grades 6-12
Drop off between 8:30-9:30 A.M. Pick-up between 2:30-3 P.M.
Both sessions include an audition workshop with
Abrams Artists Talent Agent, Victoria Kress
Abrams is one of the largest, most-respected talent agencies in the business.
OUR YOUNG ACTORS CREATE, WRITE, AND PERFORM
IN THEIR VERY OWN PLAY!
HIGH ENERGY FUN AND AMAZING CREATIVITY
Right from your child's own imagination!
SESSION 1: JULY SESSION TWO: JULY
Entering grades 3-6
Full and half-day a.m. or p.m. sessions available
(See our programs page for times)
Performances are late afternoon at the end of each session
A combination of Arts and Crafts and Theater
combined into one fun filled day!
A fun and creative day awaits your child as we use our imaginations in role-playing and creative theater games
to bring scenes from our favorite fairy tales to life!
A special opportunity to make new friends while developing self-confidence
E

ntering grades K-2
Full and half-day a.m. or p.m. sessions available
(See our programs page for times)
In class sharing with family and friends at the end of each session!
WORD OF MOUTH HAS ALWAYS BEEN OUR BEST FORM OF ADVERTISING.
PLEASE KEEP SPREADING THE WORD BY SENDING OUR WEB ADDRESS TO EVERYONE YOU KNOW WHO YOU THINK WOULD LOVE OUR CAMP AS MUCH AS OUR YOUNG ACTORS DO!
SHARE US ON YOUR SOCIAL MEDIA PAGES!