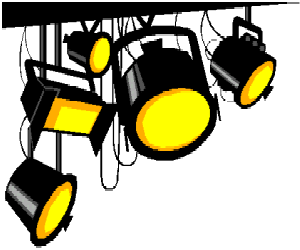 New Jersey's Premiere Musical Theater, Acting, Improv, & Stagecraft Camp For Young Actors




Come for the fun-Stay for the memories!




WE ARE NEARING CAPACITY FOR SOME OF OUR

PROGRAMS

!




Scholarships Available~

Because no child should miss out on making wonderful memories.
Session One July 5-16 Session Two July 19-30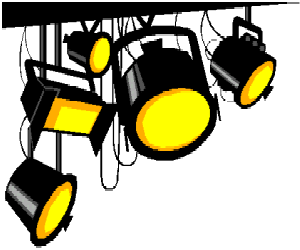 JARED ROSENBLUM.




Director
COME FOR THE FUN AND FRIENDS!
STAY FOR THE MEMORIES
Brendan Stackhouse
Broadway Choreographer
Grades 3-7 AM Sessions from 9 am-12 pm
​
Grades 7-11 PM Sessions from 12:30-3:30 pm
BECOME A CREATIVE FORCE!




With Master Teachers from Second City Improv& Upright Citizens Brigade




Angela Dohrmann & Irene Carroll




W/special guest Scotty Watson!
FROM BEGINNER TO EXPERIENCED WE GOT YOUR BACK!!
Come join in the fun and laughter with some of the brightest
and most creative young actors and comedy writers around!
New to Comedy? We will teach you what you need to know to get started in improv
and creating original comedy sketches! FUN IS GUARANTEED.
Be part of a cutting edge comedy troupe that writes, produces, and performs
their very own sketch in front fo a live audience
SESSION 1: JULY SESSION TWO: JULY
Entering grades 6-12
AM session 9:30-11:30 PM Session 12-2:30
Full Day Session 9:30 am-2:30 pm
OUR YOUNG ACTORS CREATE,

WRITE, AND PERFORM

IN THEIR VERY OWN PLAY!
HIGH ENERGY FUN AND AMAZING CREATIVITY
Right from your child's own imagination!
SESSION 1: JULY 5-16 SESSION TWO: JULY 19-30
Entering grades 2-6
AM session 9-11:15 am PM Session 11:45-2 pm
Full Day Session 9 am-2 pm
A fun and creative day awaits your child as we use our imaginations in role-playing and creative theater games
to bring scenes from our favorite fairy tales to life!
A special opportunity to make new friends while developing self-confidence
E

ntering grades K-2




AM Session 9:15-11:30 am PM Session 12-2:15 pm




Full Day Session 9:15 am-2:15 pm
Class sharing with family and friends at the end of each session!
Artists Behind the Scenes.
Set Design and Construction
E

ntering grades 5-11




AM Session 9:30-11:30 am PM Session 12-2 pm




Full -Day session 9 am-2 pm
Campers will use imagination and design skills to draft and create artwork for GUYS and Dolls and their own portfolios. This is the perfect opportunity to strengthen and develop your visual art skills for beginners to advanced artists! Collaborated set proposals will be painted to transform The Actor's Camp's new outdoor stage. Individual art projects will be the highlight of our time, inspired by your favorite theater productions, movies, and tv shows! Campers will learn set design, perspective drawing, stage painting techniques, dramatic color theory, and blending applications while strengthening their drawing, painting, leadership, and collaboration skills.
WORD OF MOUTH HAS ALWAYS BEEN OUR BEST FORM OF ADVERTISING.
PLEASE KEEP SPREADING THE WORD BY SENDING OUR WEB ADDRESS TO EVERYONE YOU KNOW WHO YOU THINK WOULD LOVE OUR CAMP AS MUCH AS OUR YOUNG ACTORS DO!
PLEASE SHARE US ON YOUR SOCIAL MEDIA PAGES!
We will comply with all CDC and Health Department guidelines to ensure the safety of your child at camp, including all COVID 19 guidelines which may be in place.
All programs and program activities are subject to change based on CDC guidelines at the time of camp.