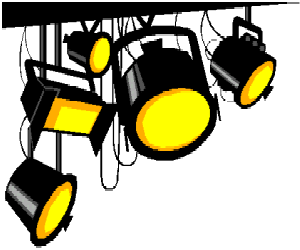 New Jersey's Premiere Musical Theater, Acting, Improv, & Stagecraft Camp For Young Actors


Come for the fun-Stay for the memories
Now in Our 18th Year!


REGISTRATION IS NOW OPEN FOR OUR JULY 2023 PROGRAMS!




Scholarships Available~Tell us what you can afford, and we will take care of the rest.


~

No child should miss out on having fun and making new friends.
THANKS TO ALL OUR PARENTS AND CAMPERS WHO MADE OUR 2022 SEASON A SMASH SUCCESS!
We are fully air-conditioned!
Doors open every morning at 8:30
Sorry, All Workshops Are Full.
Please visit us next February to register for our 2024 season!
ALL GRADES MENTIONED BELOW ARE FOR THE 2023-24 SCHOOL YEAR
Artists Behind the Scenes.
Set Design/Stage Crew,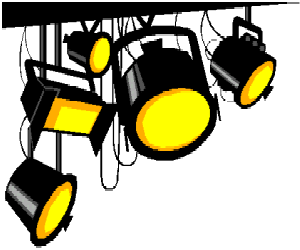 GRADES 5-12
OFFERED DURING BOTH SESSIONS​
AM Sessions from 9:00 am-11:30 am PM Sessions12pm- 2 pm
Full Day Session 9 am-2 pm
Behind every scene of every great play is an awesome design team and stage crew!
Campers will use imagination and design skills to draft and create artwork for their own portfolios and performing arts production. This is the perfect opportunity to strengthen and develop your visual art skills for beginners to advanced artists! Collaborated set proposals will be painted to transform The Actor's Camp's stage. Individual art projects will be the highlight of our time, inspired by your favorite theater productions, movies, and tv shows! Campers will learn set design, perspective drawing, stage painting techniques, dramatic color theory, and blending applications while strengthening their drawing, painting, leadership, and collaboration skills.
TUITION -Two-week session: $595 Full Day/ $395 Half-Day DEPOSIT $200
Please consider paying by check. This will help reduce the ever-increasing credit card fees we are charged, and allow us to grant more scholarships to families in need-Thank you!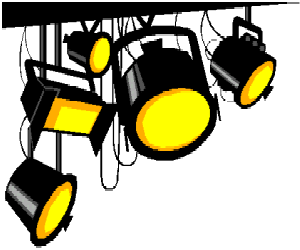 EACH PRODUCTION WILL HAVE ONE PERFORMANCE




ON THE LAST FRIDAY OF EACH SESSION.
13 Tuition
SESSION ONE July 3-14
Full-Day Session
9 am-2 pm
Grades 7-12
Two-week session $695
Deposit $300
Sorry, 13 is full
Parents, please note:
13 is a musical comedy with a PG-13 rating. It deals with teenage issues and the choices our kids face today, including dating, relationships, and resisting the enormous social pressures of the temptation to fit in.
Instead, 13 challenges you to celebrate who you are!
Tony Award winner Michele Pawk. Now starring on Broadway in Wicked, will be back at camp to visit with our young actors.
Geek. Poser. Jock. Beauty Queen. Wannabe. These are the labels that can last a lifetime. With an unforgettable rock score, 13 is a musical about fitting in – and standing out!
Evan Goldman is plucked from his fast-paced, preteen New York City life and plopped into a sleepy Indiana town following his parents divorce. Surrounded by an array of simpleminded middle school students, he needs to establish his place in the popularity pecking order. Can he situate himself on a comfortable link of the food chain... or will he dangle at the end with the outcasts?!?
Composed of a precocious cast, no character in 13 is older than the show's title, making it wonderful for young artists. The cast is comprised entirely of teenagers, but the stories that come to life here are ageless, the emotions they explore timeless, the laughter and the memories they provide priceless.
SESSION TWO: July 17-28
Full -Day Session
9 am-2 pm
Grades 3-11
Two-week session $695 Deposit $300
Sorry Elf is full
Based on the beloved holiday film, this hilarious fish-out-of-water comedy follows Buddy the Elf in his quest to find his true identity.
Based on the cherished New Line Cinema hit,
Buddy, a young orphan, mistakenly crawls into Santa's bag of gifts and is transported to the North Pole. The would-be elf is raised, unaware that he is actually a human until his enormous size and poor toy-making abilities cause him to face the truth. With Santa's permission, Buddy embarks on a journey to New York City to find his birth father and discover his true identity. Faced with the harsh reality that his father is on the naughty list and that his half-brother doesn't even believe in Santa, Buddy is determined to win over his new family and help New York remember the true meaning of Christmas.
This modern-day holiday classic is sure to make every young performer embrace his or her "inner elf" with plenty of large ensemble numbers featuring elves and (New Yorkers) of every type.
Learn Long Form Improv by Master Improv Teachers from
Upright Citezens Brigade and Second City Improv!
NO EXPERIENCE NECESSARY!
FROM BEGINNER TO ADVANCED. WE'VE GOT YOUR BACK!!
Contagious Drama's Beth Painter W/Special Guest Second City's Scotty Watson
AM session 9:30-11:30 PM Session 12-2:30
In the spirit of Saturday Night Live!, students experience what it's like to originate and produce their own live improv/sketch comedy show. Whether you're a novice actor curious about the creative process or an advanced actor who loves to perform their own material, this workshop will pull you in and get you hooked on the excitement of the challenge while the clock is ticking!
AM Sessions from 9:30am-12pm PM Sessions12:30-2:30pm
Full Day Session 9:30am-2:30pm
​LIVE PERFORMANCE ON THE LAST FRIDAY OF EACH SESSION.
TUITION Two-week session
Half-Day $395 / Full Day $625
DEPOSIT $250
Your camper's fun is guaranteed!
CREATE AND ACT IN YOUR OWN PLAY
SCOTT TYLER
Half-day campers create and perform in one play
Full-day campers create and perform in two plays!
LATE AFTERNOON PERFORMANCE ON THE LAST FRIDAY OF EACH SESSION.
Entering grades 3-6
AM Session9-11:15 PM Session 11:45-2PM
Full Day Session 9am-2pm
Sorry we are Full.
Please visit us next February to register for our 2024 season!
This is the perfect workshop for children who want to take their love of acting to the next level. By creating characters and telling stories, we prepare for real fun as we free our imagination and guide your child to their next stage of artistic development. We simultaneously create our own play, through theater games, mime, improvisation, and storytelling! Instead of being handed a script the very first day, campers have the unique opportunity to create, rehearse, and perform in their very own production. A truly remarkable and invigorating way to enhance critical thinking skills and self-esteem as your child takes ownership of the creative process!
TUITION -Two-week session
HALF-DAY $385 / FULL DAY $595
DEPOSIT $250
Privacy Policy: The Actor's camp will never sell or distribute any information you give us without your written permission.