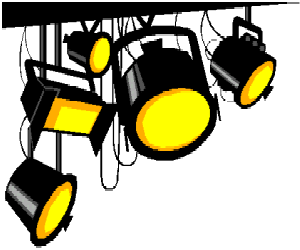 New Jersey's Premiere Musical Theater, Acting, Improv, & Stagecraft Camp For Young Actors




Come for the fun-Stay for the memories!



COMING IN JANUARY 2022-OUR JULY 2022 PROGRAMS!
Scholarships Available~
Because no child should miss out on making wonderful memories.
We are fully air-conditioned!
Session One July 4-15 Session Two July 18-29
THANKS TO ALL OUR PARENTS AND CAMPERS
WHO MADE OUR 2021 SEASON A SMASH SUCCESS!
6 MONTH TUITION INSTALLMENT PROGRAM! JUST USE PAY PAL WHEN YOU CHECK OUT.
ALL GRADES MENTIONED BELOW ARE FOR THE 2021-22 SCHOOL YEAR
Artists Behind the Scenes.
Set Design/Stage Crew,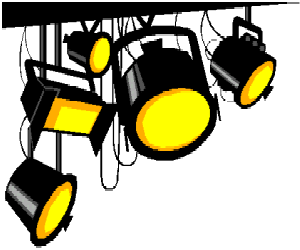 GRADES 5-12
OFFERED DURING BOTH SESSIONS
Limited to 10 each session
AM Sessions from 9:30am-11:30am PM Sessions12pm- 2pm
Full Day Session 9am-2pm
Behind every scene of every great play is an awesome design team and stage crew!
Campers will use imagination and design skills to draft and create artwork for their own portfolios and for the performing arts production. This is the perfect opportunity to strengthen and develop your visual art skills for beginners to advanced artists! Collaborated set proposals will be painted to transform The Actor's Camp's new outdoor stage. Individual art projects will be the highlight of our time, inspired by your favorite theater productions, movies, and tv shows! Campers will learn set design, perspective drawing, stage painting techniques, dramatic color theory, and blending applications while strengthening their drawing, painting, leadership, and collaboration skills.
TUITION: $385 Half-Day / $595 Full Day DEPOSIT $200
EACH PRODUCTION WILL HAVE ONE OUTDOOR AFTERNOON PERFORMANCE
ON THE LAST FRIDAY OF EACH SESSION.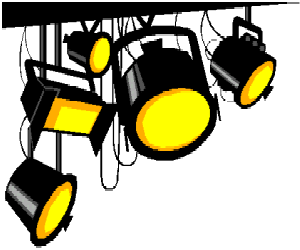 AM Sessions from 9am-12pm Grades 3-7
​
PM Sessions12:30-3:30pm Grades 7-11
SESSION ONE: July 4-15
TBA
SESSION TWO: July 18-29
TBA
Guys and Dolls JR. is an adaptation of the show considered by many to be the perfect musical comedy. Its namesake ran for 1,200 performances when it opened on Broadway, and won numerous Tony Awards, including Best Musical.
Frank Loesser's brassy, immortal score and witty book makes Guys and Dolls JR. a perennial crowd pleaser.
​
The large cast features both a variety of ensemble and star roles. There are ample opportunities to expand the cast by adding Hot Box Girls, gangsters, missionaries and city dwellers.
TUITION $425 DEPOSIT $250
Learn Long Form Improv from Master Improv Teachers from Upright Citezens Brigade and Second City Improv!
NO EXPERIENCE NECESSARY!
FROM BEGINNER TO ADVANCED. WE'VE GOT YOUR BACK!!
Angela Dohrmann and Irene Carroll W/Special Guest Scotty Watson
OFFERED DURING BOTH SESSIONS
AM session 9:30-11:30 PM Session 12-2:30
AM Sessions from 9:30am-12pm PM Sessions12:30-2:30pm
Full Day Session 9:30am-2:30pm
Limited to 10 each session
In the spirit of Saturday Night Live!, students experience what it's like to originate and produce their own live IMPROV show. Week one is filled with creative improv games and exercises to help ready our actors for week two, where their comedy and improvisational skills are put to the test as they have only 4 1/2 days to create, produce, and perform an original sketch in front of a live audience! Whether you're a novice actor curious about the creative process or an advanced actor who loves to perform their own material, this workshop will pull you in and get you hooked on the excitement of the challenge while the clock is ticking!
​WE WILL HAVE ONE PERFORMANCE ON THE LAST FRIDAY OF EACH SESSION.
TUITION Half Day $385 / Full Day $630
DEPOSIT $200
CREATE YOU OWN PLAY SERIES
SCOTT TYLER
Half-day campers create and perform in one play
Full-day campers create and perform in two plays!
LATE AFTERNOON PERFORMANCE ON THE LAST FRIDAY OF EACH SESSION.
SESSION 1: JULY 5-16 SESSION TWO: JULY 19-30
Entering grades 3-6
AM Session9-11:15 PM Session 11:45-2PM
Full Day Session 9am-2pm
Limited to 10 each session
This is the perfect workshop for children who want to take their love of acting to the next level. By creating characters and telling stories, we prepare for total fun as we free our imagination and guide your child to their next stage of artistic development. Through theater games, mime, improvisation, and storytelling we simultaneously create our own play! Instead of being handed a script the very first day, campers have the unique opportunity to create, rehearse, and ultimately perform in their very own production. Week one is designed to provide the ideal foundation for our group as they mold and shape their favorite stories and characters. Campers imaginations are further put to the test as Scott guides them to collectively weave their creative forces into one collaborative original piece of theatre! A truly wonderful and invigorating way to enhance critical thinking skills and self-esteem as your child takes ownership of the creative process!
TUITION
HALF-DAY $375 / FULL DAY $595
DEPOSIT $200
​
ACTING PLUS ARTS AND CRAFTS!
Emma Schwartz
This is a wonderful warmup workshop to our beloved Playmakers! series and a great opportunity to make new friends while developing self-confidence.
AGES 5-7
OFFERED DURING BOTH SESSIONS
CLASS IS LIMITED TO 10
E

ntering grades K-2
AM Session 9:15-11:30 PM Session 12pm-2:15 PM
FULL DAY 9:15am-2:15pm
Limited to 10 each session
Students use role-playing and creative drama exercises to bring scenes from stories to life.
We will introduce props and costumes as a way to further express characters and advance plot. This will be interspersed with various theater games AND ARTS AND CRAFTS to help expand their imaginations.
The last day will be an "open " class for family to sit in and observe some of what the campers will have experienced over their two weeks with us
TUITION: HALF DAY $365 / FULL DAY $595
DEPOSIT $200
​