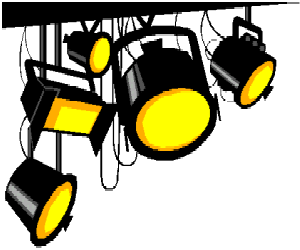 New Jersey's Premiere Musical Theater, Acting, Improv, & Stagecraft Camp For Young Actors




Come for the fun-Stay for the memories!



COMING IN JANUARY 2022-OUR JULY 2022 PROGRAMS!
Scholarships Available~
Because no child should miss out on making wonderful memories.
THANKS TO ALL OUR PARENTS AND CAMPERS
WHO MADE OUR 2021 SEASON A SMASH SUCCESS!
We are fully air-conditioned!
Session One July 4-15 Session Two July 18-29
MICHELE PAWK
Tony Award winning actress Michele Pawk is, without a doubt, one of the most talented actors in theatre today. Currently starring on Broadway in Beautiful-The Carol King Musical. Michele has starred on and off Broadway in such hits as HAIRSPRAY, MAMMA MIA, HOLLYWOOD ARMS (where she won the Tony Award for Best Actress in a play), CHICAGO, SEUSSICAL, CABARET (Where she received both the prestigious Drama Desk and Outer Critics' Circle nominations), TRIUMPH OF LOVE, CRAZY FOR YOU (Another Drama Desk nomination), MAIL, FLYOVERS, PRAYER FOR MY ENEMY, THE DARK AT THE TOP OF THE STAIRS, THE PARIS LETTER (Drama Desk nomination), AFTER THE FAIR, HELLO AGAIN, MERRILY WE ROLL ALONG, and A LITTLE NIGHT MUSIC (NYC & LA Operas). Her numerous regional theatre credits include THE FALL TO EARTH, NATURAL HISTORY, BOUNCE (Helen Hayes nomination), THE GIG. Some of her film work includes roles in The Cradle Will Rock, Jeffery, The Girl in the Watermelon, and Flight of Black Angel. Her television credits include the various Law & Orders, Quantum Leap, Dear John, and Golden Girls. Her recordings range from the Broadway CDs of BOUNCE, SEUSSICAL, CABARET, CRAZY FOR YOU, AFTER THE FAIR, HELLO AGAIN, MERRILY WE ROLL ALONG, THE GIG, LOST IN BOSTON III, BROADWAY BOUND, The Stephen Schwartz Album, and The Stephen Sondheim Album, to numerous recordings of books on tape for Simon & Schuste
JARED ROSENBLUM-Musical Director
Jared Rosenblum, M.M. is a New York State and New Jersey certified music teacher with degrees in music education from Five Towns College in Long Island, NY. As a school teacher and private instructor for nearly 15 years, he has had the opportunity to share his love for music with children. Jared also enjoys directing and music directing shows. Over the past 7 years he has participated in over 60 shows with the Helen Hayes Youth Theatre, Broadway Theatre Workshop and Broadway Workshop in NYC. In 2012, he directed 150 students in the pilot production of Hairspray Jr. at Nyack Middle School.Jared is the director and founder of the Lower Hudson Valley Youth Chorus. The youth chorus was founded in 2006 and has nearly 100 members. In 2012 the chorus moved to its new home at St. Joseph Regional High School in Montvale, NJ. The chorus has performed at many prestigious venues including Neil Berg's 100 Years of Broadway, Radio City Music Hall, and before NY Knicks, NY Mets and Harlem Globetrotters games. The chorus also frequently performs at charity events including Ronald McDonald House, Jenna's Rainbow and Autism Speaks.Mr. Rosenblum is a skilled pianist and has been teaching voice privately for 15 years. In 2011 and 2012 he was nominated for the Arts Council of Rockland Executive Award.
PAUL O'CONNOR (Founder and Director of The Actor's Camp) pauloconnorvo.com
An actor, voice over artist, director and acting coach, Paul's voice can be heard regularly on networks such as CBS, NBC, HBO, Showtime and Netflix, as well as in major films.
Paul has collaborated and designed curriculum for some of the most prestigious theatre arts organizations in the country. Working directly with well over 10,000 students over his thirty plus year career, Paul brings a wealth of knowledge, experience, and humor to the young actors he trains on a daily basis. He is currently a private acting and audition coach as well as one of two acting teachers for the prestigious gifted and talented performing arts program at SCVTS, a pre-BFA conservatory program for high school actors. For nine years, he directed the teen production series for the Paper Mill Playhouse. His students appear on Broadway, in film, and television. He is a the former artistic director of The Workshop Theatre Ensemble at Montclair State University- a company comprised of young adult actors diagnosed with Asperger's Syndrome and high functioning Autism. As a young actor Paul has been seen on Saturday Night Live, performed at Manhattan Punch Line , Ensemble studio Theater as well as in numerous New York and regional theatre productions. His comedy writing has appeared on The Tonight Show, with Jay Leno. A father of seven, Paul lives in Westfield with his beautiful wife, Kirstin.
Angela Dohrmann www.angeladohrmann.com
Angela is an accomplished improviser, actor and writer. A former member of the famed sketch & improv comedy troupe, Second City, she has extensive television experience & is perhaps best known for playing Donna Chang, the Chinese Woman, on 'Seinfeld'. A graduate of Tulane University, Angela teaches and directs comedy throughout the city and at the university level. She is also a two-time Moth StorySLAM winner. A Montclair resident, Angela is the proud mother to two, teenage boys.
Scotty Watson
Scotty is an alumnus of The Second City Canadian National Touring Company & taught Improv & Advanced Sketch Writing for The Second City NYC. He is currently the Master Teacher for the improvisational theatre program at ANDTheatre Company in Manhattan.
Scotty has created successful improvisational theater programs for companies and schools around the world. His students perform in theater, on television and in feature films and include an Academy Award winner.
Scotty also directs comedies for the theater. He recently worked with the Emmy award-winning show runner of M*A*S*H*, Cheers & Frasier. He has performed as an actor Off-Broadway, on television and in feature films and recently he had a popular series of TV commercials for the New York market.
You can read Scotty's blog at https://www.scottywatsonimprov.com/blog
His book, Scotty Watson's Improv Tips, is available on Amazon.
​
SCOTT TYLER
Scott has been an actor, director and arts educator for over 15 years. In 1998, Scott earned a scholarship to the Papermill Playhouse Summer Conservatory after his Rising Star Nomination where he studied with Susan Speidel. He earned a Presidential Scholarship to Drew University and graduated with a BA in Theatre Arts. He went on to study at HB Studios in NYC with Austin Pendleton and Karen Ludwig in addition to apprenticing as an actor in Two River Theater's Local Artist Network. Through his extensive stage and on-camera acting work, Scott has performed with the George Street Playhouse and Shoestring Players professional children's theater tours and has taught various aspects of drama from grade school through high school. He has worked as an arts educator at Newark Academy, Kent Place School, Morris County School of Technology, Papermill Playhouse, Shakespeare Theatre of NJ and now in his 7th summer at The Actor's Camp. Scott continues to engage in professional development for the arts and strives to bring his passion of performance to students of all ages..
Tori Tiscia
Tori is an artist and art teacher with a degree from Monmouth University in Art and Education. Specializing in oil and acrylic painting, Tori brings all level artists, from beginner to advanced, to success in her classroom. She is currently in her eighth year of teaching, working with third through eighth grade students in art at Deerfield School in Mountainside, New Jersey. From preschool to high school level art classes and art studio enrichment programs, all of Tori's students have been inspired and motivated to try new skills and techniques in order to grow on their artistic journey. Her teaching experiences have reached thousands of students in the classroom and on stage, yielding unique sets, props, paintings, drawings, and 3-dimensional artwork. Whether it is creating Alice's "wonderland" or painting a castle suited for a Beast, Tori's passion for transforming the stage in evident with each and every brush stroke.
Emma Schwartz
Emma is a classically trained actress from London (UK). She trained at the Academy of Live and Recorded Arts (ALRA), and went on to work with the RSC, and the Original Shakespeare Company. She founded the Petro-Showman Theatre Company, producing, directing and performing Waiting for Godot, at the Edinburgh Fringe Festival. Emma's directing credits include: Oresteia, Restless Heart, and Defining Dawn at RADA, and for Radio Arts FM. Emma's acting credits include: Much Ado About Nothing, A Doll's House, Twelfth Night, Macbeth, A Midsummer Night's Dream, Antigone, and Oedipus. Emma has been teaching children classical, and modern acting for ten years, recently directing A Midsummer Night's Dream for Young People's Drama! with students Grades 5 – 10. Emma is delighted to be working with The Actor's Camp this summer!

ROBIN IRWIN
Broadway: Marion Thayer in TITANIC and Broadway's less decorated DANCE OF THE VAMPIRES. National Tours, Regional and Off-Broadway theaters and television. Singer with symphony orchestras from Tokyo to Berlin. Created CRACKING THE COLLEGE AUDITION CODE –guiding students into the most prestigious Theater programs. She has won Montclair State Theater awards for directing The Crucible, Lend Me a Tenor, A Few Good Men. Other directing credits: Godspell; Rent; Almost Maine; Agnes of God; Twelfth Night; One Flew Over the Cuckoo's Nest. She was also the Director of Education - Luna Stage. Education: Northwestern University and Masters from Roosevelt University. And she can't wait to play with all of you!
Julie Campbell
Julie most recently performed in the critically acclaimed and award winning world premiere Off-Broadway play, The Crusade of Connor Stephens. Other NYC credits include, Sandra in Beautiful Thing, Goneril in King Lear (with Ralph Waite), and the title role in MacBeth. Film: YeYe Bells Shiver (NY International Short Film Festival Selection), Homecoming, Credence, Only the Lonely and Leftovers. Voiceover: Barbara in Itunes award winning podcast, Uncanny County, Camille Carter Mysteries on audible.com. Julie is a company member and teaching artist at Midtown Direct Rep (MDR) in residence at The Woodland in Maplewood, New Jersey. At MDR she created a writing and performance program, U Gotta Hear This! for middle school students to experience the exhilaration and empowerment that comes from sharing one's original work. Julie has written, performed, and toured in many one person shows as well shared her own story in the North Jersey, Listen To Your Mother. Julie is mom to three and happy to bring her love of story telling to The Actor's Camp. Much more at juliecampbell99.com. Follow her on Instagram @juliecampbell99nyc and twitter @juliecampbell99.
NANCY RINGHAM
Nancy was last seen Off-Broadway in her critically acclaimed performance in SECRETS OF A SOCCER MOM, directed by Judith Ivey; Nancy's Broadway Credits include: THE THREE PENNY OPERA (Polly) OPPOSITE STING; MY FAIR LADY (Eliza) OPPOSITE REX HARRISON. Roundabout's FOLLIES (Christine) with Judith Ivey, Blythe Danner, Treat Williams, and Gregory Harrison; THE WILL ROGERS FOLLIES (Betty Blake) opposite Mac Davis, Larry Gatlin, and Mickey Rooney. Toured nationally in CABARET (Sally Bowles) OPPOSITE JOEL GREY; OKLAHOMA (Ado Annie); GUYS AND DOLLS (Adelaide); SINGIN' IN THE RAIN (Lina Lamont); and MY FAIR LADY. Her Off-Broadway credits include: FUDDY MEERS (MTC); ESTHER (by Liz Swados, which also toured Italy); LENNY AND THE HEARTBREAKERS (NYSF); TROUBLE IN TAHITI; and NOT SO NEW FACES.(BY Stuart Ross).Regional credits are extensive, having performed in over 25 productions at Williamstown Theater Festival, The Guthrie, Hartford Stage, Papermill Playhouse, Actor's Theater of Louisville, Ford's Theater, Alliance Theater, Sacramento CLO and MUNI CLO to name a few. Nancy can be seen in Disney's HEAVYWEIGHTS; THE DAVE CHAPPELL SHOW; ONE LIFE TO LIVE; ANOTHER WORLD; LOVING; CITY KIDS; and several appearances on THE DAVID LETTERMAN SHOW as Dave's wife. She has been the soloist for Peter Nero both with the Philly Pops and the Florida Philharmonic, as well as many recordings. Nancy currently keeps busy doing T.V. commercials while raising her daughters Cady and Maddie with her husband, Broadway Production Supervisor Chris Smith.
GAY WILLIS
Award-winning soprano Gay Willis won critical acclaim when she performed in the world tour of The Music of Andrew Lloyd Webber with Michael Crawford and Sarah Brightman. She performed to sold out houses in six countries including two weeks at Londons' Royal Albert Hall and two weeks at Radio City Music Hall. Her moving performances of the Pie Jesu (Reqiuem) received rave reviews from critics worldwide. Gay then starred as Christine Daae in The Phantom of the Opera opposite Colm Wilkinson. Other performances include Rapunzel in Stephen Sondheim's Into the Woods (Kennedy Center), Mabel in Pirates of Penzance (Carbonell Award for Best Actress), Bloomer Girl (City Center), Funny Girl (with Whoopi Goldberg), and Nothing Like a Dame (raves from Liz Smith-New York Post). She completed over 1000 performances as Magnolia in Hal Prince's production of Showboat on Broadway, in Chicago, and on tour starring with such legends as Cloris Leachman, Anita Gillette, Elaine Stritch, Dorothy Loudon, Marilyn McCoo, Dick Van Patten, Pat Harrington, John McMartin, and Dean Jones. She received the Joseph Jefferson Award for Best Actress in a Touring Musical for this role.
Irene Carroll
Irene is an Actor, Improviser, Writer, Director, Producer and Teacher. She honed her teaching skills as the Artistic Director of Gotham City Improv, as well as a master instructor for Artistic New Directions (aka ANDTheatre Company). She is an active performer and producer in NYC performing regularly at places like The People's Improv Theatre, The Creek & The Cave, Q.E.D. & Shetler's Studio Theatre 54. She has worked & performed w/ improv & sketch luminaries such as Gary Austin (founder of L.A.'s The Groundlings), Michael J. Gellman (former resident director of Second City Chicago), David Razowsky (former artistic director of Second City LA), Scotty Watson (former cast member of Second City Toronto), Ralph Buckley (Second City Chicago, NY Lottery), and Kevin Scott (Centralia). Irene loves teaching, and focuses on being truthful in the work, listening to the space, and self-discovery. Irene has worked with kids of all ages, from kindergarten through college. She learned a long time ago to give our youth the benefit of the doubt. They always live up to and exceed what you expect, and can do more then you ever knew. irenecarroll.com
BETHANY PETTIGREW
Bethany has worked with choreographer Christopher Gattelli on numerous projects including Martin Short, Fame Becomes Me on Broadway, The Baker's Wife at Paper Mill Playhouse, All About Us at Westport Country Playhouse, and Silence! The Musical (Best Musical Fringe '05) She performed in the Broadway and national touring companies of CATS, has studied acting with Joan Rosenfels and holds an MS in dance from Indiana University.