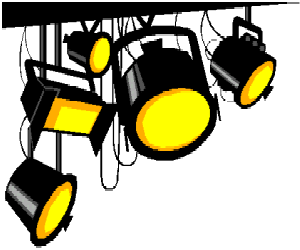 New Jersey's Premiere Musical Theater, Acting, Improv, & Stagecraft Camp For Young Actors


Come for the fun-Stay for the memories
Now in Our 18th Year!


REGISTRATION IS NOW OPEN FOR OUR JULY 2023 PROGRAMS!




Scholarships Available~Tell us what you can afford, and we will take care of the rest.


~

No child should miss out on having fun and making new friends.
THANKS TO ALL OUR PARENTS AND CAMPERS WHO MADE OUR 2022 SEASON A SMASH SUCCESS!
We are fully air-conditioned!
Doors open every morning at 8:30
Sorry, All Workshops Are Full.
Please visit us next February to register for our 2024 season!
We know how great our camp is but we also know that you'd much rather hear what the parents of our campers think.
​
Below are just some of the many actual comments we get from them.
"Thank you so much for a wonderful experience for our two girls at the Actors Camp. Not only did they learn valuable life skills like preparation, collaboration, and stage presence, they also had a ton of fun!"
​
"Thanks to the Actor's Camp, and its wonderful staff, my daughter has a newfound love of acting and the theatre. She was so excited to go to camp every day, learn new choreography and songs, and be part of a big ensemble. She is loving this new world that the Actors Camp introduced her to."
​
"I wanted to share a BIG thank you to both of you and the camp staff. This was her first time participating in theater and she LOVED it! We had no idea what to expect and were just blown away with all that the staff and kids were able to accomplish so quickly. At times she has difficulties focusing but we saw none of that for the 2 weeks of camp. A true testament…my daughter and some other camp friends were even practicing at the pool! And, a few days after the show she told me that she really misses camp…I believe you have a camper lined up for next summer for sure."
​
"Another amazing two weeks at The Actors Camp this summer! I don't know how they do it, but Paul's team seamlessly weaves learning about theatre, hard work, practice, laughter, and fun into his summer musical theatre camp! The end result is that the kids are motivated and excited to work together to put on an amazing production! The smiles of pride of accomplishment are my most favorite part! I highly recommend this camp and will be back next summer!"
​
"I have never seen my daughter so excited about anything else in her life! She spent all day and night rehearsing and is still singing the songs a week after camp. Thank you!"
​
"It was my daughters second year doing the Actors Camp. Not only did she have a blast, but the production these kids and crew were able to produce with less than 2 weeks was so impressive. They make a safe space for kids of all needs and skill levels and we will definitely be back next summer"
​
"Thank you again for a great camp experience! I'm amazed at what they were able to do in just 10 days! "
​
"So happy to hear that she is thriving in the program!!"
​
"I love the imaginations that are inspired by your camp!"
"My son had a great time. The show was awesome. I can't believe what they accomplished in two short weeks!"
​
"...she has more confidence" " ... this gave him more self-esteem"
"...I can't thank you enough" "...they are so much more outgoing since going to your camp!. "
​
"...he wrote about how your camp changed his perspective on life for his college essay"
These are just some of the many parents who will be happy to tell you
what a wonderful impact our camp has had on their child.
​
Just email us and we will be happy to put you in touch with some of them.
We will send your names and contact info and alert them to expect a call or email from you.
Year after year we fill our rosters with returning campers who come back the next summer with their, siblings, cousins, or friends to join in the fun.
We are so sure that your child will enjoy their time with us that we even have a Fun Guarantee
If you are undecided about which camp to send your child to this summer, please take us up on our offer to put you in touch with a parent eager to tell you about the wonderful, positive impact our camp had on their child.
​