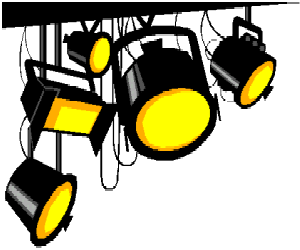 New Jersey's Premiere Musical Theater, Acting, Improv, & Stagecraft Camp For Young Actors


Come for the fun-Stay for the memories
Now in Our 18th Year!


REGISTRATION IS NOW OPEN FOR OUR JULY 2023 PROGRAMS!




Scholarships Available~Tell us what you can afford, and we will take care of the rest.


~

No child should miss out on having fun and making new friends.
THANKS TO ALL OUR PARENTS AND CAMPERS WHO MADE OUR 2022 SEASON A SMASH SUCCESS!
We are fully air-conditioned!
Doors open every morning at 8:30
Sorry, All Workshops Are Full.
Please visit us next February to register for our 2024 season!
AS A PROFESSIONAL ACTOR AND ACTING COACH, I HAVE MANY FRIENDS IN THE INDUSTRY WHO ASK US TO SPREAD THE WORD TO OUR STUDENTS ABOUT EXCITING OPPORTUNITIES TO AUDITION FILM, TELEVISION & MUSIC INDUSTRIES.
CHECK HERE FOR THE LATEST AUDITIONS
Hope everyone had a great holiday season. Excited to share a breakdown for a REALLY FUN (the material is awesome!) Untitled Animated Preschool Series for Nickelodeon.
**SEEKING REAL KID PERFORMERS (6-9 years old) ONLY FOR THIS ROLE (NOT ADULTS TO PLAY KIDS.)
**MUST BE STRONG (but real!) KID SINGER
**ALL GENDERS, ALL ABILITIES, AND ALL BACKGROUNDS!
We would love to see the incredible young performers you work with! Talent can be based anywhere in the US to be considered.
All performers interested should have their guardian email Elizabeth Hay (CC on this email: Elizabeth@dpdcasting.com) and myself (Danielle@dpdcasting.com) with:
Talent's First and Last name:
Talent's DOB & Current Age:
Talent's Location (City/State):
Guardian Name:
Guardian's e-mail address:
Guardian's Cell Phone Number:
Are you Represented by a talent Rep: Y/N
CURRENT PHOTO (Attach to email or share a link to talent photo(s)
For any questions, please email: