6 MONTH TUITION INSTALLMENT PROGRAM! JUST USE PAY PAL WHEN YOU CHECK OUT.
Two of our guest artists who were on Broadway during camp!
Michele Pawk on Broadway in Beautiful-The Carol King Musical
Collin Kelly-Sordelet on Broadway in The Ferryman
ALL GRADES MENTIONED BELOW ARE FOR THE 2020-21 SCHOOL YEAR
Artists Behind the Scenes.
Set Design, Stage, Lighting and Sound Crew,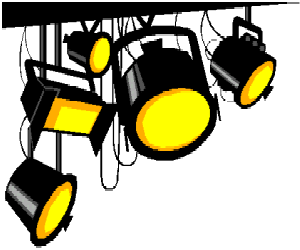 MON-FRI 9:30 A.M. - 3 P.M.
(DROP OFF AS EARLY AS 8:30 A.M. -PICKUP AT 3 p.m.)
GRADES 6-12
OFFERED DURING BOTH SESSIONS
All workshop members get to work on the evening performances of the shows!
Behind every scene of every great play is an awesome design team and stage crew!
In week one, (LOTS OF PAINTING!) students will use imagination and design skills to draft and paint the amazing sets for the performing arts production. This is the perfect opportunity to strengthen and develop your visual art skills for beginners to advanced artists! Collaborated set proposals will be painted on the backdrop and flats to transform the Actor's Camp stage. Students will learn set design, perspective drawing, stage painting techniques, dramatic color theory, and blending applications to create a new world for the play! During week two students will learn the inner workings of a performing arts production in order to run the stage and provide scene transitions and lighting for our musicals and sketch comedy show. Stage crew makes the show become a new reality! Students will explore, discover, and operate invented scenery throughout the two weeks while strengthening their drawing, painting, leadership, and collaboration skills.
TUITION $515 DEPOSIT $300
Who can put on a full musical, complete with sets, lighting, and costumes in only 10 days?
WE CAN!!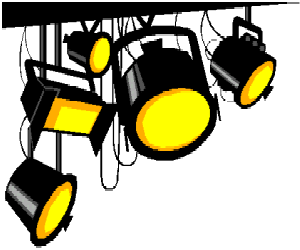 JARED ROSENBLUM

,WITH BROADWAY CHOREOGRAPHER BRENDAN STACKHOUSE
AND SPECIAL BROADWAY GUESTS, TONY WINNER MICHELE PAWK,
BROADWAY'S COLLIN KELLY-SORDELET, DANN FINK, BRUCE WINNANT,
AND JOHN LEONE BRING YOU OUR
MUSICAL THEATER PRODUCTION and ACTING WORKSHOP
Learn the craft of acting and singing in a musical from some of the most talented actors on Broadway
EACH PRODUCTION WILL HAVE ONE EVENING PERFORMANCE ON THE LAST FRIDAY OF EACH SESSION.
ENTERING GRADES 4-11
Week one M-F 9am-3pm. Week two 9 am-3:30 pm.
DROP OFF AS EARLY AS 8:30 A.M.
SESSION ONE: July 6-17
SISTER ACT
SESSION TWO: July 20-31
CAMP ROCK
Based on the hit 1992 film and Tony-nominated Broadway musical, Sister Act JR. is the feel-good musical comedy that will have audiences jumping to their feet! Featuring original music by Alan Menken (Newsies, Beauty and the Beast, Little Shop of Horrors),
When disco diva, Deloris Van Cartier, witnesses a murder, she is put in protective custody in the one place the cops are sure she won't be a found: a convent! Disguised as a nun, she finds herself at odds with both the rigid lifestyle and uptight Mother Superior. Using her unique disco moves and singing talent to inspire the choir, Deloris breathes new life into the church and community but, in doing so, blows her cover. Soon, the gang is giving chase, only to find them up against Deloris and the power of her newly found sisterhood.
Filled with powerful gospel music, outrageous dancing, and a truly moving story, Sister Act JR. will leave audiences breathless. A sparkling tribute to the universal power of friendship, Sister Act JR. is a reason to REJOICE!
Camp Rock The Musical, a combination of "Camp Rock" and "Camp Rock 2: The Final Jam" (starring teen idols, Demi Lovato and the Jonas Brothers) will fire up your stage with over a dozen songs, including "This Is Me," "Can't Back Down," "It's On" and "We Rock."
A classic story of rivalry and power, Disney's Camp Rock The Musical opens with Mitchie and her friends arriving at Camp Rock, ready to spend another summer jamming out and having the time of their lives. But the new, flashy Camp Star across the lake now threatens Camp Rock's very existence. To keep the doors open, Mitchie steps up, rallies her fellow Camp Rockers and gets them into top shape for the ultimate showdown!
Disney's Camp Rock The Musical features a large ensemble cast with many featured roles. Whether your students are singers, actors, dancers or triple threats, everyone has an opportunity to shine in this high-energy show!
TUITION $695 DEPOSIT $300
Learn from Second City's best !
Angela Dohrmann
Scotty Watson
OFFERED DURING BOTH SESSIONS
MON-FRI 9:30 A.M. - 2:30 P.M.
(DROP OFF AS EARLY AS 8:30 A.M.)
​
NO EXPERIENCE NECESSARY!
FROM BEGINNER TO ADVANCED. WE GOT YOUR BACK!!
​
In the spirit of Saturday Night Live!, students experience what it's like to originate and produce their own live show with very little time from basic idea to live performance. Week one is filled with creative improv games and exercises to help ready our actors for week two, where their comedy and improvisational skills are put to the test as they have only 4 1/2 days to create, produce, and perform an original sketch in front of a live audience! Whether you're a novice actor curious about the creative process or an advanced actor who loves to perform their own material, this workshop will pull you in and get you hooked on the excitement of the challenge while the clock is ticking!
​WE WILL HAVE ONE EVENING PERFORMANCE ON THE LAST FRIDAY OF EACH SESSION.
TUITION $595 DEPOSIT $300
CREATE YOU OWN PLAY SERIES
SCOTT TYLER
Half-day campers create and perform in one play
Full-day campers create and perform in two plays!
LATE AFTERNOON PERFORMANCE ON THE LAST FRIDAY OF EACH SESSION.
Grades 3-6
OFFERED DURING BOTH SESSIONS
CLASS IS LIMITED TO 15
Full day 9-2:30 Drop off begins at 8:30 a.m.
Half-day a.m. 9-11:30 (Lunch 11:30-12) . Half-day p.m. 12-2:30 (lunch 11:30-12)
This is the perfect workshop for children who want to take their love of acting to the next level. By creating characters and telling stories, we prepare for total fun as we free our imagination and guide your child to their next stage of artistic development. Through theater games, mime, improvisation, and storytelling we simultaneously create our own play! Instead of being handed a script the very first day, campers have the unique opportunity to create, rehearse, and ultimately perform in their very own production. Week one is designed to provide the ideal foundation for our group as they mold and shape their favorite stories and characters. Campers imaginations are further put to the test as Scott guides them to collectively weave their creative forces into one collaborative original piece of theatre! A truly wonderful and invigorating way to enhance critical thinking skills and self-esteem as your child takes ownership of the creative process!
TUITION
FULL-DAY $585 DEPOSIT $300
HALF-DAY $325 DEPOSIT $150
ACTING PLUS ARTS AND CRAFTS!
Emma Schwartz
This is a wonderful warmup workshop to our beloved Playmakers! series and a great opportunity to make new friends while developing self-confidence.
AGES 5-7
OFFERED DURING BOTH SESSIONS
CLASS IS LIMITED to 12
Full Day session 9 am-2:30 pm
A.M session 9-11:30 PM session 12-2:30
(DROP OFF AS EARLY AS 8:30 A.M.)
Students use role-playing and creative drama exercises to bring scenes from stories to life.
We will introduce props and costumes as a way to further express characters and advance plot. This will be interspersed with various theater games AND ARTS AND CRAFTS to help expand their imaginations.
The last day will be an "open " class for family to sit in and observe some of what the campers will have experienced over their two weeks with us
TUITION
FULL-DAY $565 DEPOSIT $300
HALF-DAY $315 DEPOSIT $150